If you're looking for security companies London you've come to the right place. Our management team have supplied security services in London to Oak Furnitureland, The Science Museum, Premier Inn, Selfridges, Audi, Wandsworth Council, Harpo Productions (Oprah Winfrey's) production company, The Chinese Embassy and many other leading organisations. Call us now on 0844 499 0607.
Security Guards:
Our security guards are available for many different situations, from manning your reception to patrolling your retail premises.
Emergency Security Guards London:
Sometimes emergencies happen and you need security cover in a hurry, don't worry we often have such calls and can have a security professional on your site in a couple of hours. Security companies London wide sometimes say they give a 24 hour 7 day a week service, however try contacting some of them in the dead of night and you often can't get through to them.
Mobile Patrols:
Sometimes all you need are few mobile patrols to check your site several times every day.
Guard Dogs:
Guard dogs are a massive deterrent to criminals, with their hearing and sense of smell being much more acute that ours, they can detect intruders much faster than we can. They're also a formidable force and are worth 3 or four security guards, they're perfect for wide open spaces.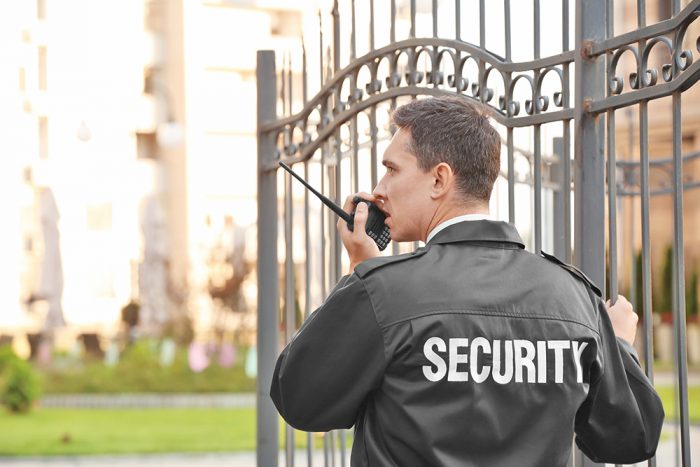 Close Protection (Body Guards):
The very best of the security industry, this type of security staff are normally trained in some form of unarmed combat and normally have 3 days of first aid training. If a person has an CP SIA(Security Industry License) and does no form of regular physical excercise or unarmed combat don't touch them with a barge poll. If you are employing them protect you, they should be fit and ready to do so.
Please note that some security companies London supply staff that have an SIA badge but they have no security experience and are in no way fit for purpose.