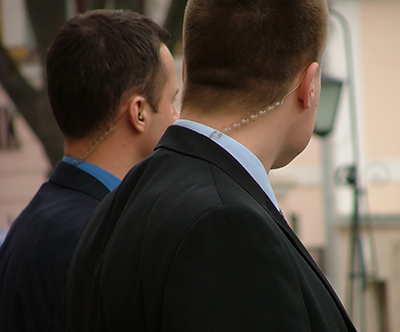 When you need security in London we have a massive amount of London and UK bodyguards to choose from. Many are ex-military, some are ex-special forces, they're all trained to the highest security standards available and many speak several languages. We have many Russian speaking bodyguards in London.
This means that you could be a visiting CEO who wants the assurance of protection for peace of mind. Or even a politician who has received death threats we have the security professionals with the experience and know how to keep you safe.
"Whether you're looking for highly trained bodyguards London, England, UK, Europe on the ski slopes, a high-profile event or simply as you go about your day, you can count on our team of carefully selected, experienced bodyguards London who have the expertise to protect you and your family in any circumstance."
You could need a team of bodyguards in London, England, UK, Europe for round the clock cover at your main family residence. Whatever your need we've got you covered. We even have bodyguards who are specifically trained to be able to interact properly with your family members who have special needs.
Some of our bodyguards have provided bodyguard cover in hostile environments including but not limited to Afghanistan, Iraq, Kenya etc. Some are ex-Royal Marine Commandos, ex-military police, MMA (mixed martial arts) specialists; we even have some ex-world champions in different unarmed combat styles.
Our bodyguards in London have looked after celebrities such as Kylie Minogue. Luther Van Dross, several Middle Eastern Royal Families and many other high-profile people and families.
The client testimonial below is about a potentially nasty situation in which an ex-employee was threatening current staff members. Bodyguard in London cover was supplied by our director Raymond Mason.
"Dear Raymond,
Re: Security Arrangements for HyperOs staff at Gun Court E1
This is just a note to say thanks very much for stepping in at short notice in a difficult situation to take care of Brian and Daniel while they were being threatened.
Your professionalism and courage made a great difference to HyperOs Systems. I am not sure my staff would still be working here if not for the Bodyguard London cover and support that you provided."
Yours gratefully,
Gordon Ritchie, Director, HyperOs Systems